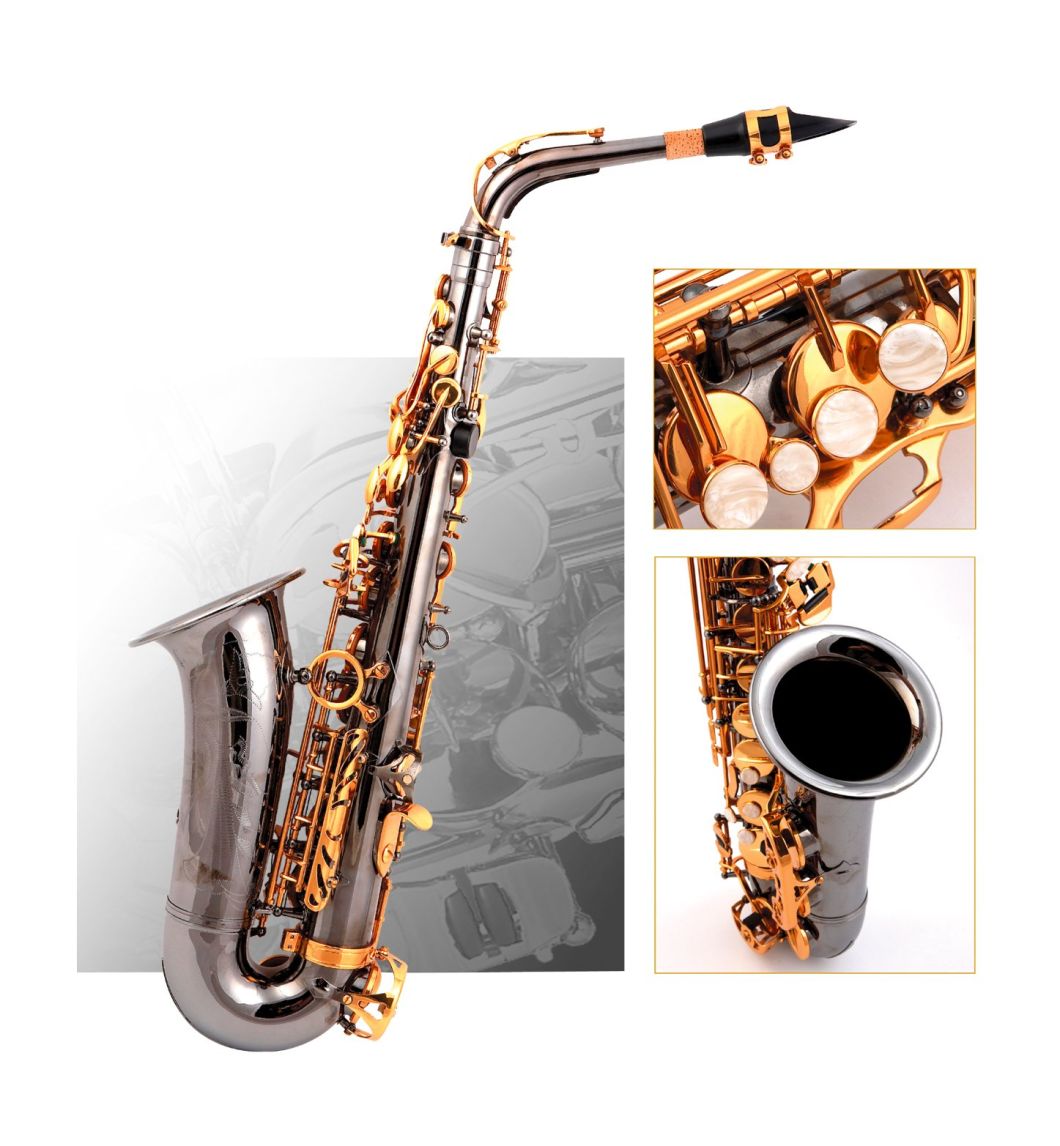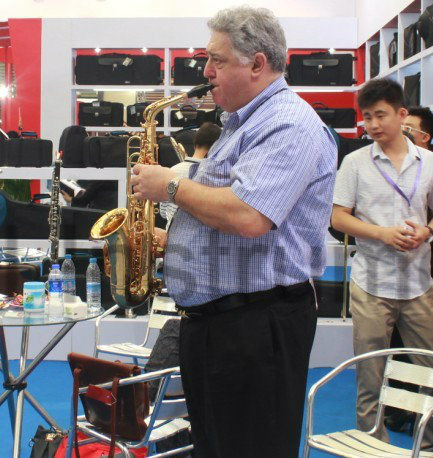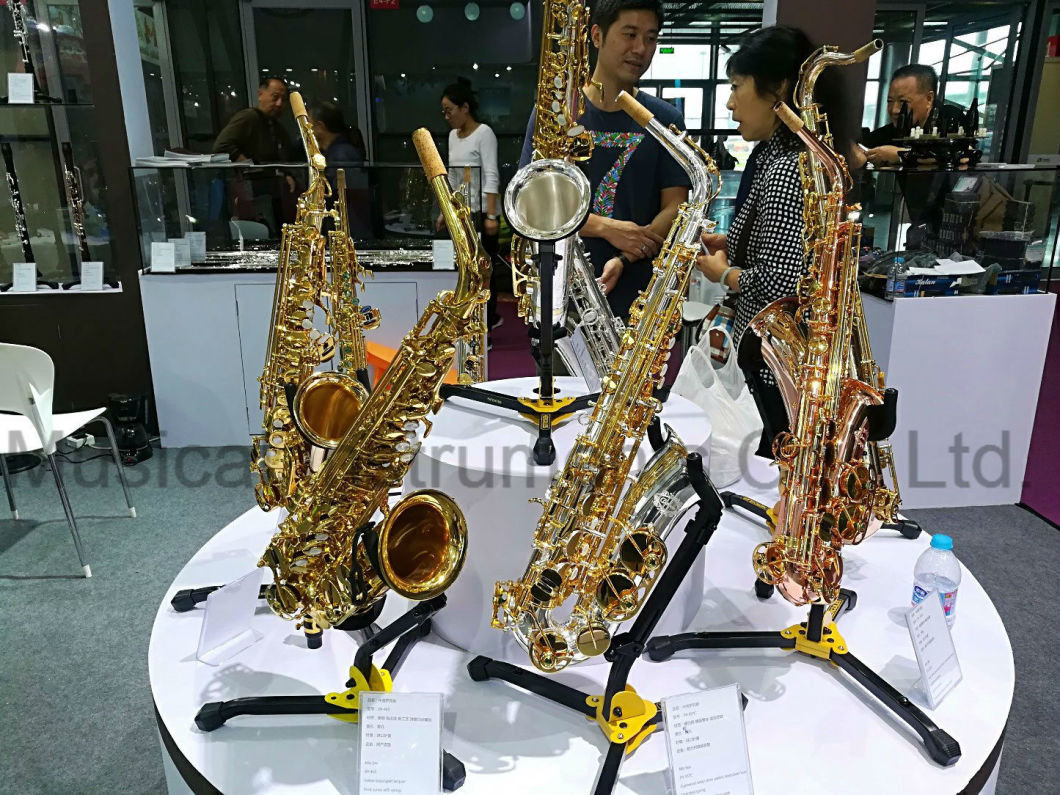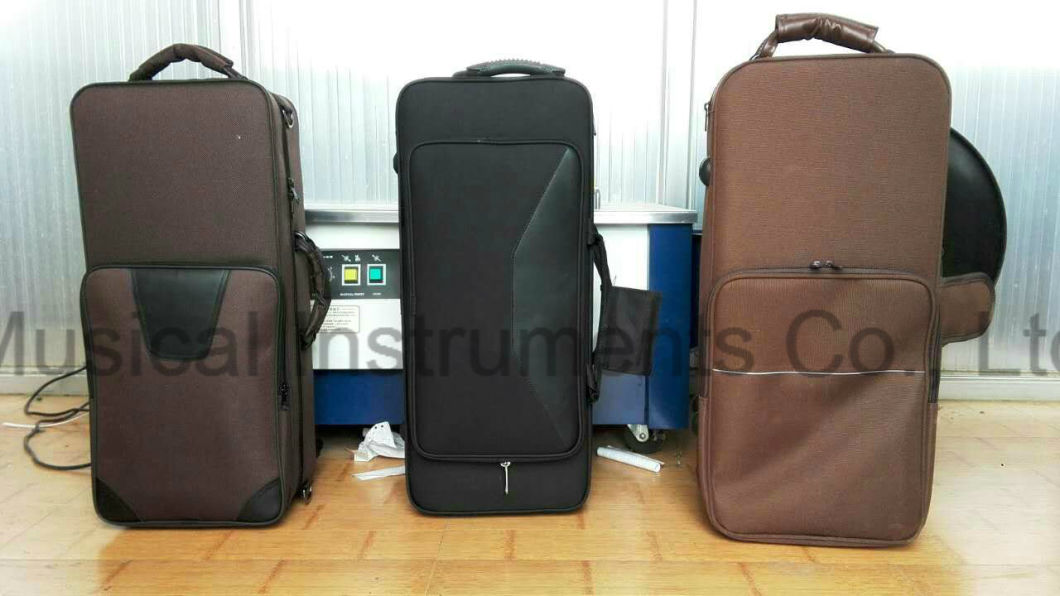 My company is one of the finest and and most professional manufacturer of woodwind and brass instruments in China. These include flute, piccolo, clarinet, oboe, saxophone, trombone, trumpet, French horn, etc.



The alto saxophone is brass body, black nickel plated body, gold plated keys.

Good Pisoni pads, no air leaking, and very stable.
You can choose to have single arm or double arm.
There is spring for pivot screw.
Good canvas case
OEM service is offered.