925 Silver Chain, silver necklace for pendant
1. 925 silver chain,silver necklace for pendant
2. Silver chain series,various chain size available
3.Over 200 models,best gift for women
4. Plating: Silver plating, rhodium plating, gold plating, rose gold plating, etc.
5. Length: Can make any length according to customer request.
6. Lock: Spring lock, lobster lock, square lock.
7. Package: 1 piece in a small poly bag, 100 pieces in a big poly bag, finished with strong carton with foam inside.
8. 925 stamp on every product, can offer Testing Certificate if need.
9. Shipment: DHL, FedEx, UPS, EMS
10. Fast delivery: 1-3 for stock chains, 7-10 for MP chains.
11. Quality Control: Before shipping, we wil have an experience Q/C teamwork to check the chain quality.
12. Payment: T/T, Western Union, Paypal, usually 30% deposit and balance payment before shipment.
13. Sevice: We would repair for free if the products are destroyed during the term of shipment.
Jewelry Information:
1. What is Sterling Silver?
Sterling Silver is 92.5% Silver and 7.5% of another alloy, usually copper, to make it into jewelry. Silver itself is too soft to make into jewelry so it must be combined with another alloy
2. What is rhodium?
Rhodium is a naturally occurring metal element. It is frequently used in the jewelry trade as a surface plating to make silver items more resistant to tarnishing. Rhodium is slightly darker than silver and gives items a more "steely" look.
3. What is the difference between finished and unfinished chain?
Finished chain is made into necklaces or bracelets with the appropriate jump rings and spring ring/lobster claw closures. Unfinished chain is sold as footage and can be used by the client to make finished chain or as component links for jewelry designs.
We are the manufacturer in 925 silver chain, chain making machine, and 316L stainless steel chain over 10 years, so the price is competitive.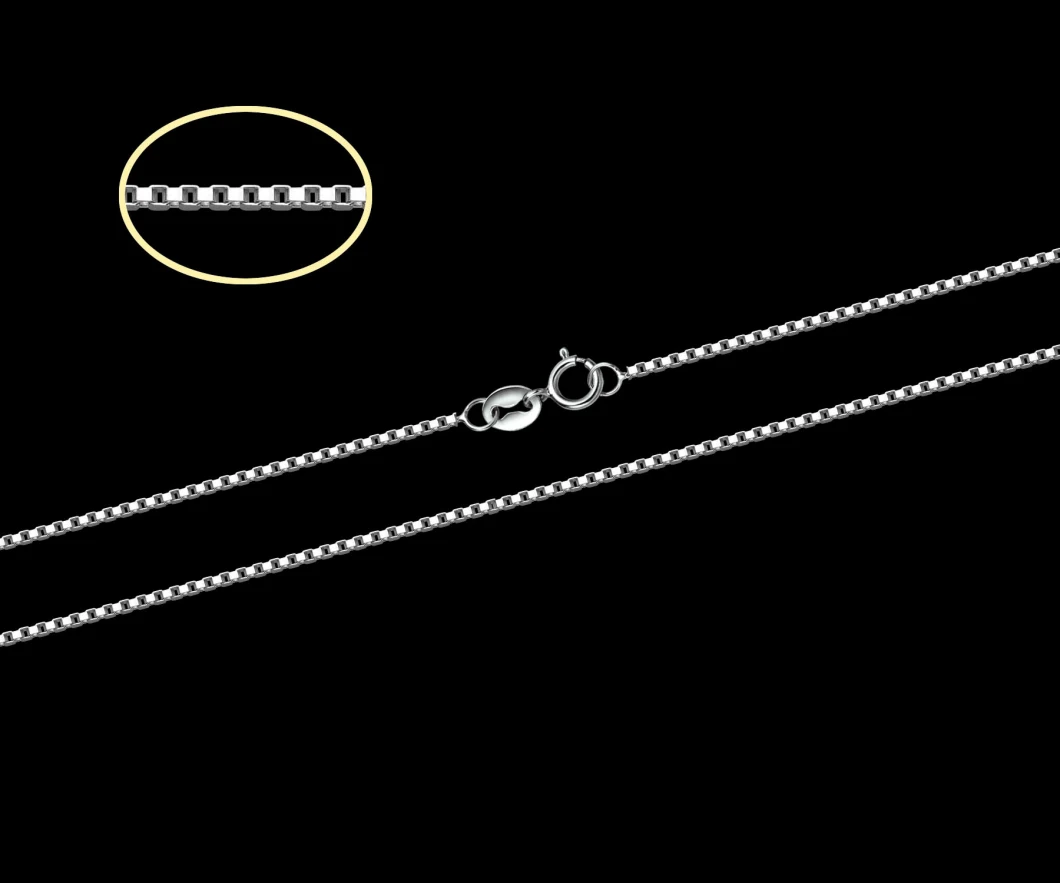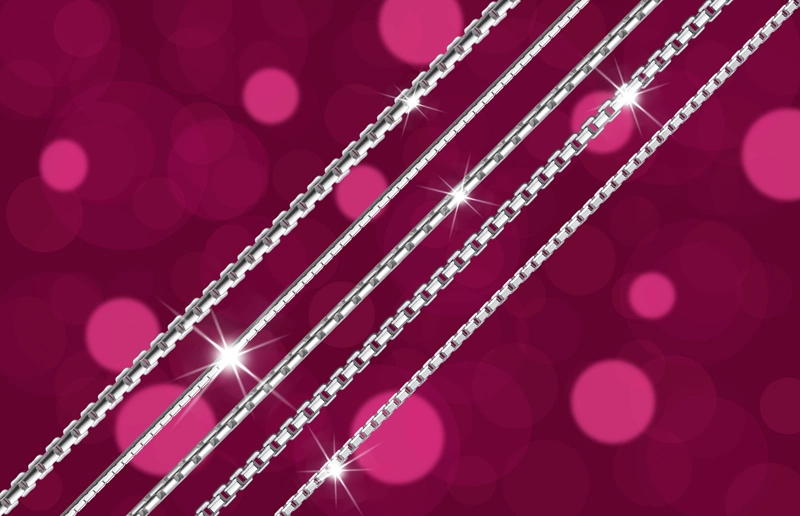 Q & A:
Q:how do I keep Silver plated items shiny?
A:Due to exposure to oxygen, Silver plated items may over time develop a pink/yellow/black layer. This tarnish can be removed easily with a polishing cloth for 925 silver. The items will shine again in no time!

Q:Why a variable silver price?
A:The demand for silver (and the resulting price) and the supply are unstable. That is why the price of silver is variable. In for example the year 2010, the silver price increased by 68%. Our prices of silver items depend on the current price of silver and therefore our prices of the silver items may change regularly as well.

Q:What is Rhodium Plated?
A:Rhodium is a precious metal and part of the platinum family. Rhodium is a very hard metal with high reflective properties. Items that are Rhodium Plated have a thin Rhodium layer that protects the underlying metal from scratches and tarnish. Rhodium plating does not last forever and it will eventually wear off.

Q:What is Silver Plated?
A:Silver is a chemical element. It is a silver-colored transition metal. The shine of silver makes it a popular metal for jewelry. Silver-plated indicates that the item is covered (coated) with a thin coat of silver by means of electroplating (this is a galvanization process). Electroplating is a plating process in which metal ions in a solution are moved by an electric field to coat an electrode. Silver plating creates a beautiful white shine and, moreover, not many people are allergic to silver. Unfortunately, the layer may eventually wear off, because it is just a thin layer.
Due to exposure to oxygen, Silverplated items may over time develop a pink/yellow/black layer. This tarnish can be removed easily with a polishing cloth for 925 silver. The items will shine again in no time!